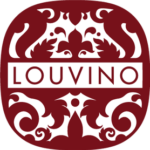 DERBY WEEK LouVino Highlands
LouVino Highlands is located at
1606 Bardstown Road LOU KY 40205
For Oaks and Derby dinner service,
LouVino Highlands is ONLY serving the below 4-course menu.
This 4-course dinner is $60/person with a $30/person optional wine pairing.
Tax & Gratuity not included.

1st
rolled oysters, buttermilk dressing, chowchow

2nd
local salad - chilled grilled asparagus, sorghum cider vinaigrette, pickled strawberries, spiced pepitas
OR
smoked chicken biscuit and dumplings

3rd
poached prawns, maque choux, fried okra, tomato jam
OR
bourbon barrel seasoned sliced 4oz filet, confit fingerling potatoes,
roasted radish, crispy Brussels leaves, Luxardo cherry demi

4th
blackberry streusel, sea salt caramel popcorn, sweet corn ice cream

LouVino Highlands 1606 Bardstown Road
Highlands Location is serving our regular Brunch
menu on Oaks, Derby & Sunday! $2 Mimosas!